SHA-256 Core :: Overview
Project maintainers
Details
Name: sha256core
Created: Jul 25, 2013
Updated: Aug 8, 2013
SVN Updated: Aug 8, 2013
SVN:
Browse
Latest version:
download
(might take a bit to start...)
Statistics:
View
Bugs:
0 reported / 0 solved
Star
2
you like it: star it!
Other project properties
Description
VHDL implementation of the SHA-256 hashing algorithm. This project includes .do files for performing a simulation on ModelSim.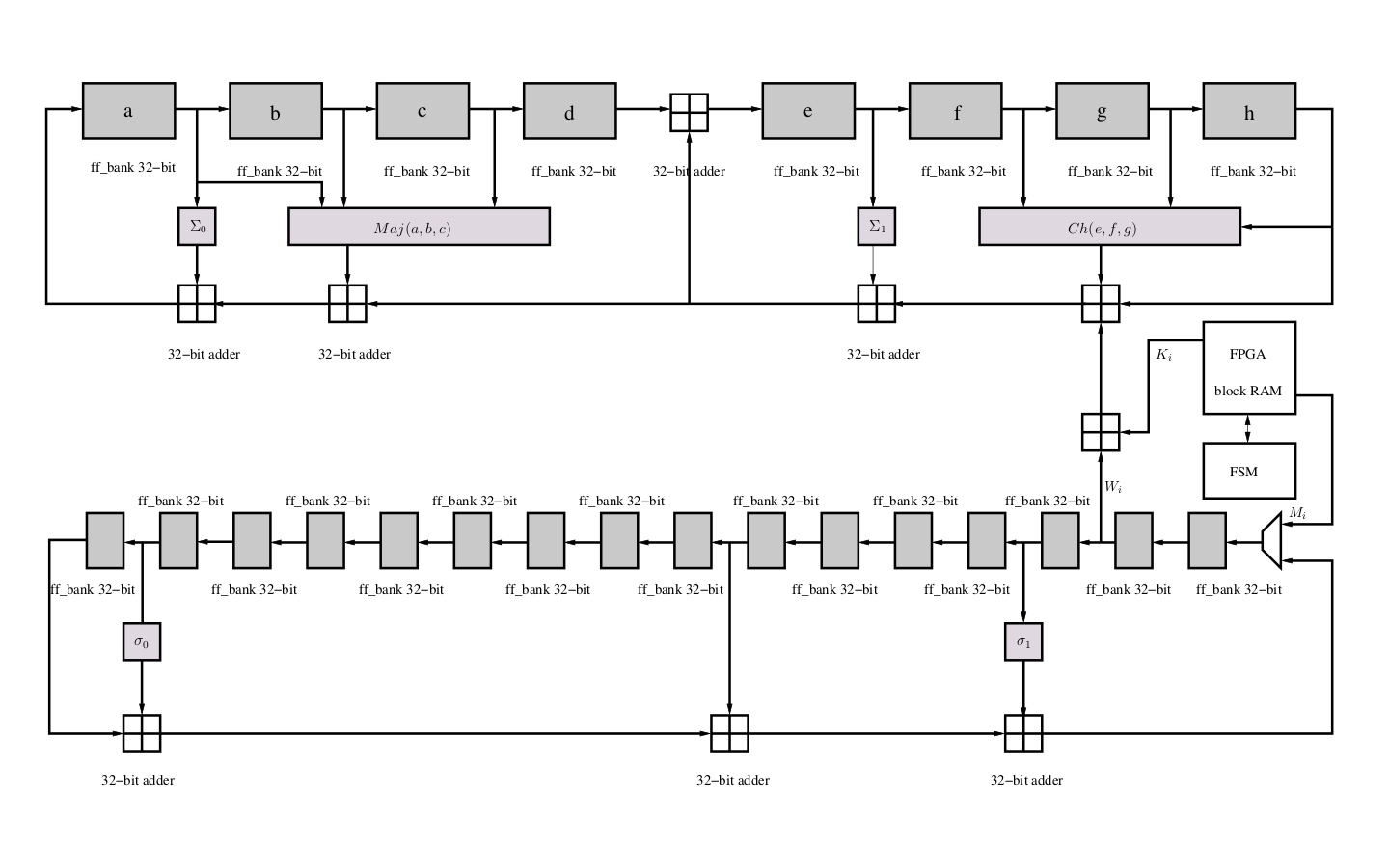 © copyright 1999-2018 OpenCores.org, equivalent to Oliscience, all rights reserved. OpenCores®, registered trademark.